Summer and Winter Mushing Experience:
SQUID ACRES KENNELS – OUR DENALI HIGHWAY NEIGHBORS, CODY STRATHE & PAIGE DROBNY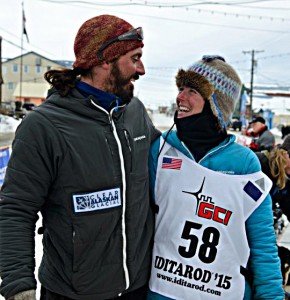 Squid Acres is excited to now offer a summer dog mushing experience at the Old Susitna Lodge at MP 77 on the scenic Denali Highway (We are located at MP 82.2). Please consider joining Cody and Paige to learn about the amazing athletes of Squid Acres Kennel.
They provide private, small group, hands-on learning experience. You'll get the chance to meet the dogs, one on one. Learn what it takes to train for and run the worlds toughest sled dogs races, the Yukon Quest and Iditarod. You will also get to help hook up the team and go for a training run in a 5 passenger ATV.
Don't miss your chance to see these athletes doing what they love! Price is $125/person. Tours are offered during the cool hours of the day for the dogs. They offer a 8 am tour and a 7pm tour daily. (They can also accommodate private groups and different time periods.)
Consider adding on a DOG SLED tour when you stay at Clearwater Mountain Lodge, they are few miles down the road from us!
Book Online with Squid Acres Kennels: http://squidacres.com/booktour/